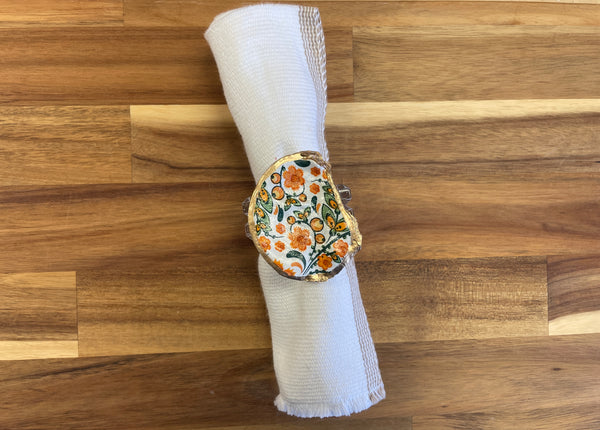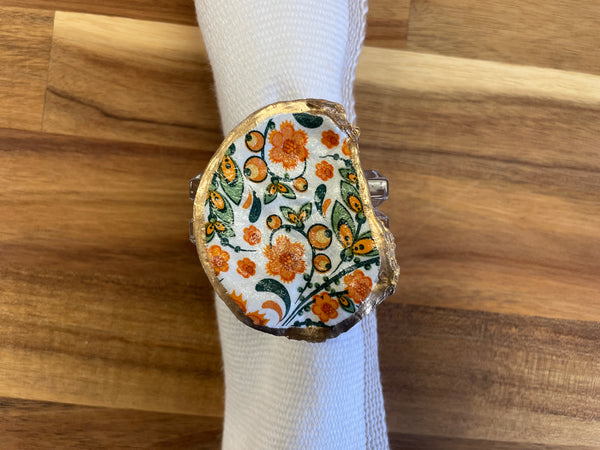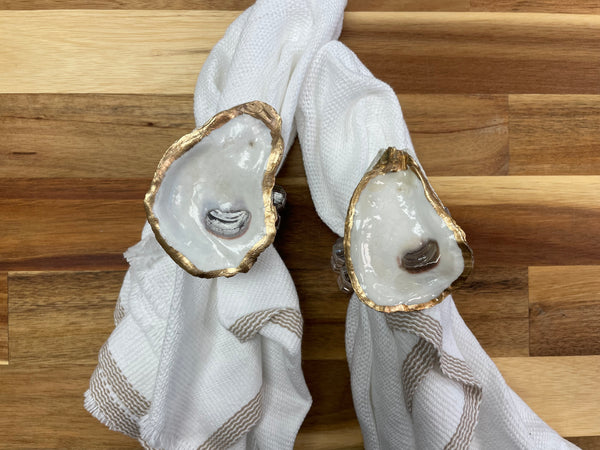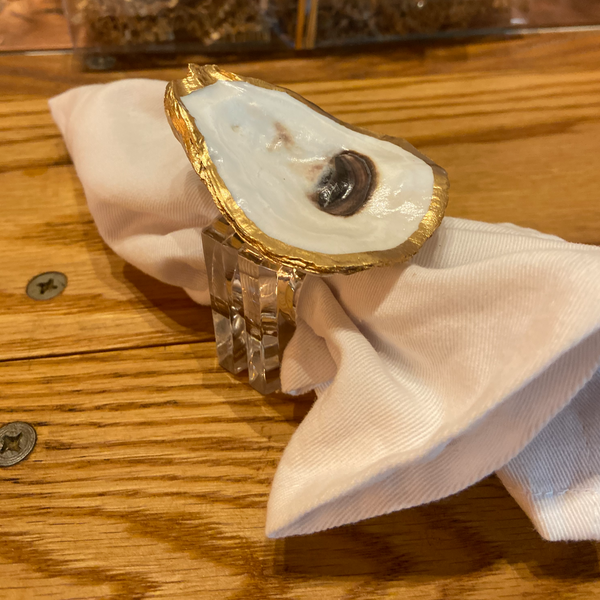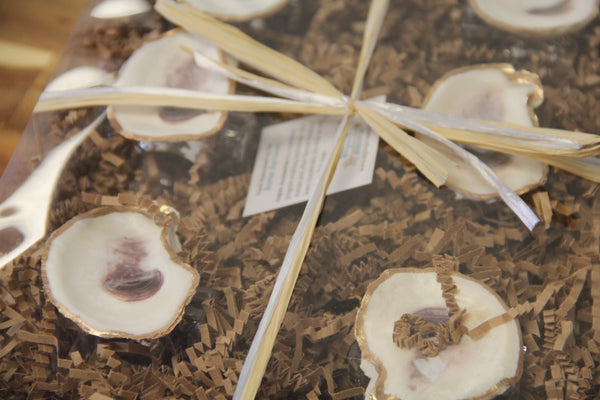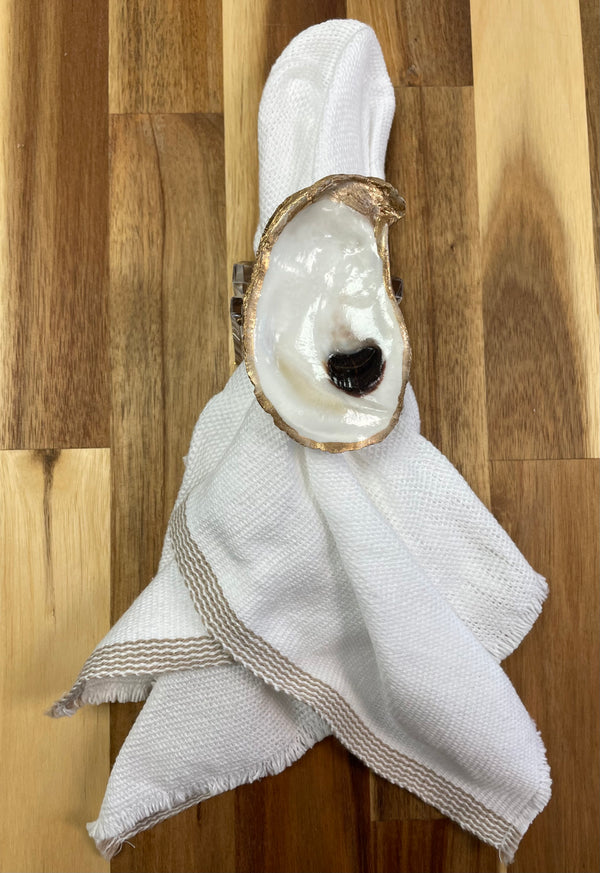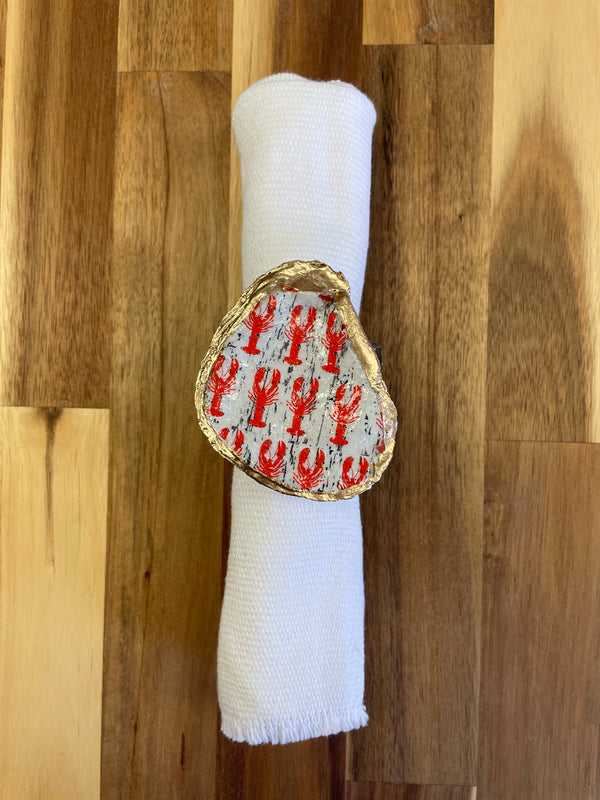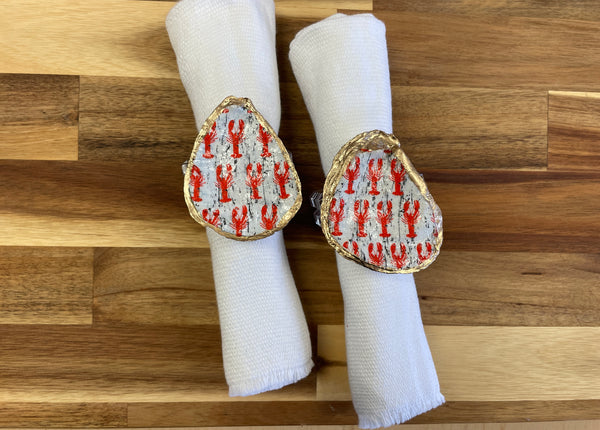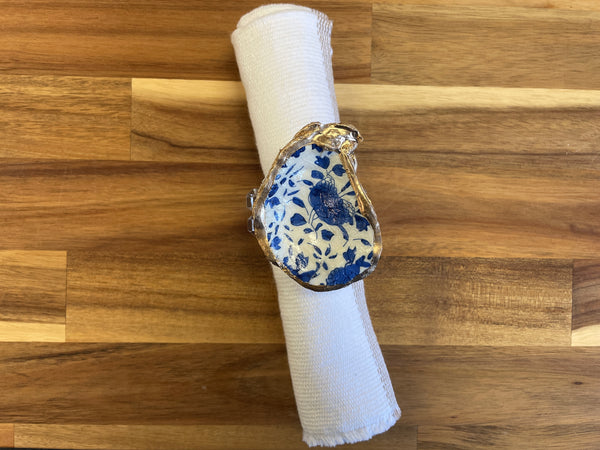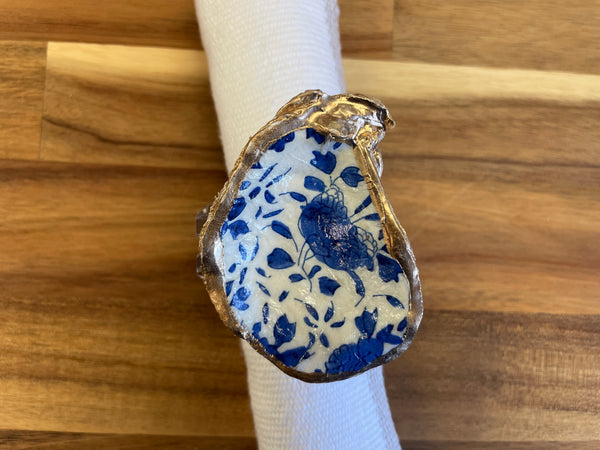 Shell Napkin Rings (set of 6)
Product Details: These oyster shell napkins come on an acrylic ring. They really are a special item - the shells were hand picked by one of our artisans from Galveston Bay, and were painted in our workshop.
Available as plain oyster design or various designs. Note: images vary in each pack.