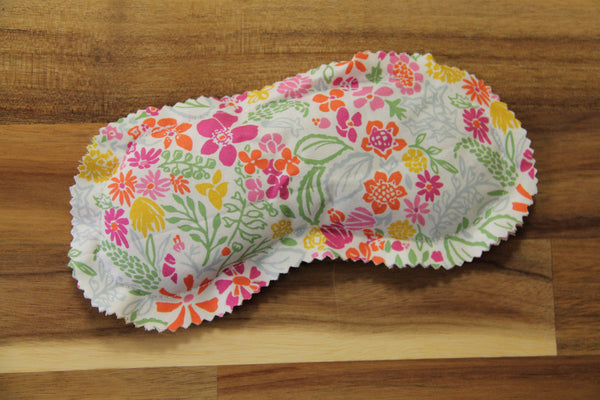 Product Details: Hand made eye mask. Filled with rice and lavender flowers this is the perfect remedy to pamper tired eyes. 
Ideal for travel, meditation, napping, or after a long car trip or a Yoga class. 
Heat in the microwave for 10 seconds to activate the aroma.  
NOTE: we have a variety of designs/fabrics so the item you receive may not be identical to the example pictured.