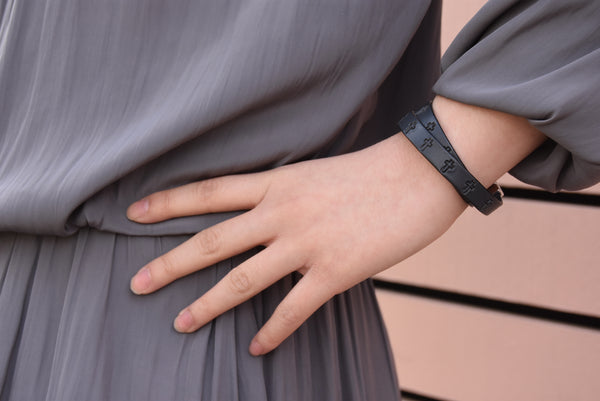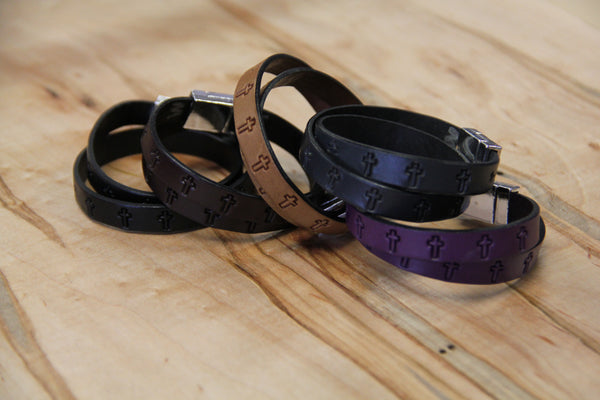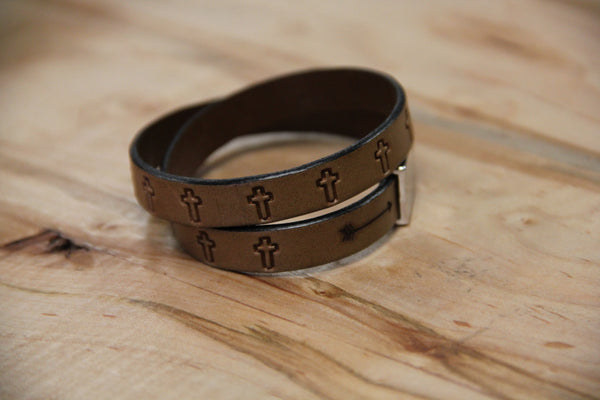 Double Wrap Bracelet With Cross
Product Details: Hand cut and stamped double wrap leather bracelet with magnetic clasp. 
Size: Approx. 14 inches, including clasp. 
In 2011, when Nick and Denise founded Aspire Accessories, they began with one product in the portfolio; the double wrap hand-stamped bracelet.  Using the skills he learned while apprenticing with master leather craftsman, Peter Main, Nick would stamp and Denise would set the snaps.  Nick's work began to get noticed. Soon after, they were approached by several organizations to create custom bracelets, and they began hiring Nick's classmates to help complete the orders. The rest is history!