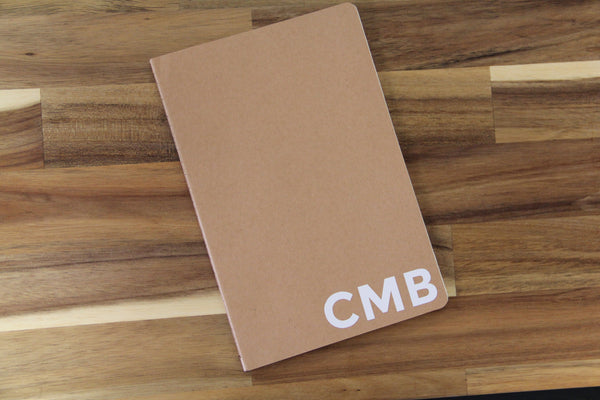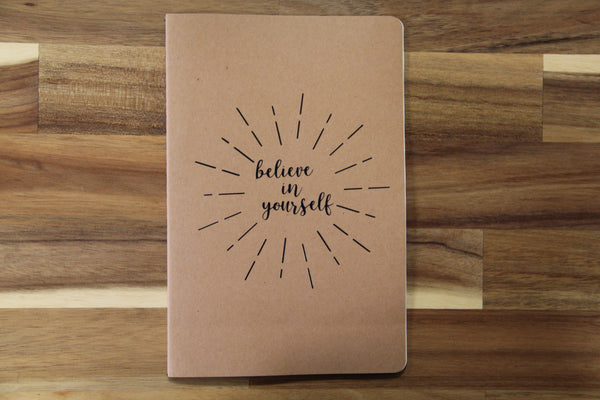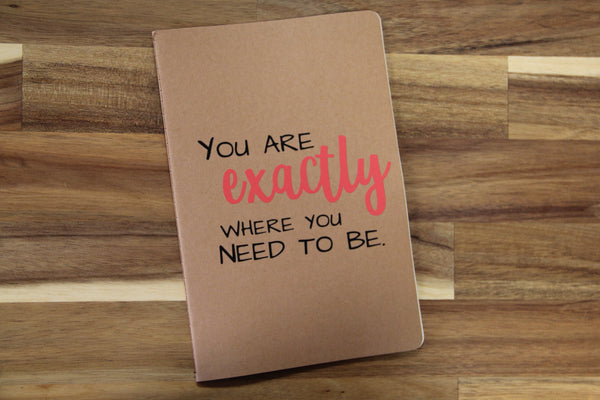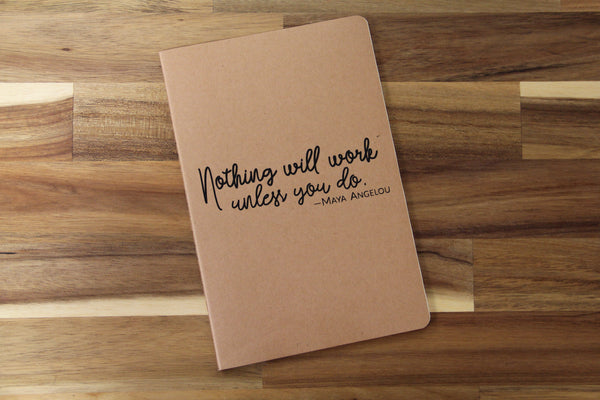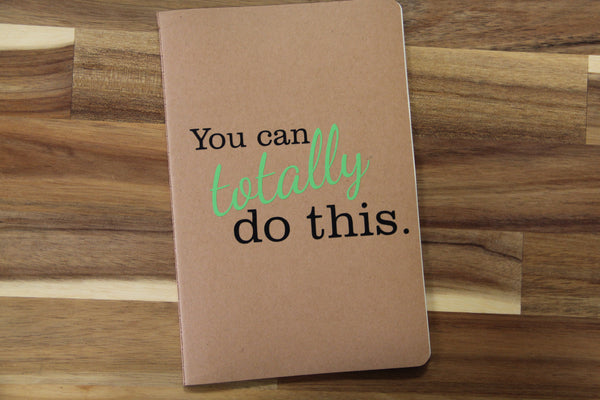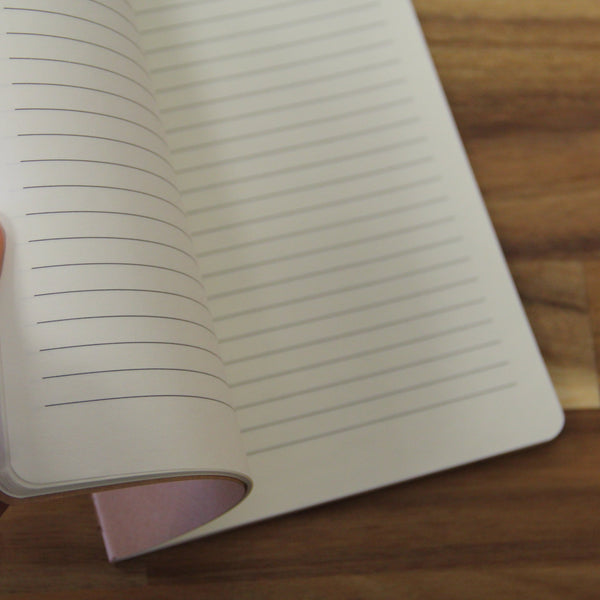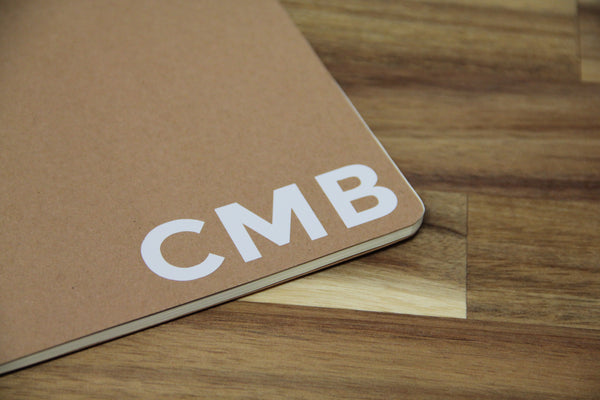 Product Details: 4 Pack of lined notebooks/journals perfect for students and office, travelers, diary writers, planners, artists.  A5 size: 8.3x5.5 inch
Choose from our ready made variety pack, or customize with a monogram.
Variety pack includes: Believe in Yourself; You Are Exactly Where You Need To Be; Nothing Will Work Unless You Do; You Can Totally Do This.